Read it and prepared to be sucked in.

No pun intended.

...I am not giving anything else away other than to say that this book is the first of four novels about Edward Cullen and Bella Swan who are starcrossed lovers to say the least - since Edward is a vampire and Bella isn't.




The movie comes out in December. Here are some teaser posters.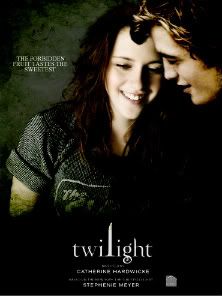 ...and introducing the Cullen Clan (yes, all Vampires).



Harry Potter and Grey's Anatomy fans will recognize at least two of the pretty faces on this poster.